Copenhagen
Happiness on Bike lanes
The Danish capital is a vibrant hub and one of the most exciting cities in northern Europe. As well as having a huge student population (close to 10% of the city's residents are students at one of the universities!), the city offers fantastic cultural and culinary delights – including countless breweries. Get the facts below.

Copenhagen not only boasts a fantastic public transport system, it also has one of the most extensive cycling lane networks on the planet. 1.1 million km are cycled here in style. Every day.

Our favorite fact: according to the latest polls, Denmark is the country with one of the happiest people in the world. Only Finland and Iceland do better.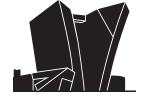 The city offers a wide array of amazing contemporary architecture. Go see the new Opera House, the Playhouse and the Royal Danish Library to get a taste of it. All three look pretty cool at night, too.

Copenhagen is a favorite among foodies these days. Dine at Marv og Ben, Höst or Aamanns Establishment, and you'll get an idea of what the Nordic cuisine hype is all about
100+
biotech companies are located in the Øresund region ( with close ties to the Universities) and
60%
of life science production in all of Scandinavia comes from around here.


Copenhagen's  highly-esteemed airport & plenty of low budget carriers put the rest of Europe (and the world, for that matter) within easy reach – a comforting thought on a gloomy Winter's day.
In its 500 years of existence, The University of Copenhagen has had its fair share of Nobel laureates, and consistently ranks in the Top 10 of continental Europe – see here for the latest ranking


Apart from a swimmable harbour, Copenhagen has 3 beaches, all within 30 min of cycling from the city centre, making it one of the best cities worldwide to take a dip.
Need a quick lunch? Coming home late from the bar … errrh, lab? A hearty pølser always hits the spot. Roughly
3,000,000
of the Danish version of what is otherwise known as a hot dog, are sold in Denmark every year.


Got something to celebrate? No problem, you've got 15 Michelin-starred restaurants to choose from …