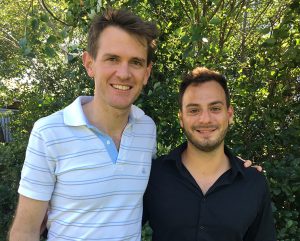 Congrats to both Federica and Daniel for successfully submitting a PhD thesis (Federica) and defending a MSc thesis (Daniel).
Federica deserves a lot of credit for being the first PhD student from the Pless lab to submit a thesis, in which she not only served as teh guiney pig on numerous occasions, but also made great progress towards our understanding of how ATP binds to P2X receptors. After a well-deserved break, Federica will re-join us for a 3-month stay in the fall.
Daniel made some nice progress on the details of ligand binding to a worm GluCl and we wish him all the best for his future – it was great having you around!